Exhibition Girls Limited Staffing Agency are the leading London event hostess agency providing professional event hostesses & hosts for conference organisers and event organisers. We provide hostesses across London for high profile event companies and brands. We support venues and international brands with exceptional hostesses and an efficient and organised service. Companies trust Exhibition Girls Limited to supply efficient, professional and highly motivated hostesses. Our staff are engaged to assist with event registration, guest-list on arrival, hospitality and event organisation. We have a large database of experienced staff and can fulfil a variety of hospitality requirements and support. Many of our personnel are also multi-lingual should your guests or clients be international. We are a legal staffing agency, paying taxes and national insurance for all our hostesses and we hold full liability insurances.
Exhibition Girls Limited have 10+ years of experience in the industry staffing high profile events and have an excellent reputation in the UK and globally for our organised, efficient, professional and hard working teams. We are a proud ESSA member – the event and supplier services association for over 10 years  the association promotes legal staffing, regulation and compliance in the event services industry.
We work with leading worldwide technology brands, conference clients and automotive clients. Our conference hostesses also work at leading venues, hotels and leading event spaces including The Saatchi Gallery, The Dorchester Hotel, The Langham Hotel, and The Grosvenor Hotel. Our multi-lingual, efficient and professional staff work with leading companies including Microsoft, Salesforce, Bank of Italia, Bank of America, Banca D'Italia, Dell, Infosys, Dior, Prada, Amazon, Google, Huawei, Meta, Instagram and Panasonic at their corporate events. We also support leading event organisers, corporate companies and high profile business in the IT, Manufacturing, Technology, Financial, Healthcare and b2b sectors with efficient, pro-active, hardworking hostesses to extend organiser and internal event teams at leading tradeshows including World Travel Market, DSEI, Salesforce and Infosecurity Europe.
Our teams are engaged to support conference registration, front desk management, organiser support, event assistance, professional q&a & delegate movement for professional and high profile businesses and organisations.
---
---
---
Corporate Conference Front Desk Hostesses / Badge Distribution
Financial & Banking Conferences
Pharmaceutical & Medical Conferences
Technology Conferences
Event Organiser Support Teams
Corporate launches & business events
Meet and Greet hosts & hostesses to welcome guests
Front of house and guest-list staff to create a professional first impression
Cloakroom staff to look after valuable items for guests
Hospitality staff to look after drinks service, cocktail and canape service
Corporate conference staff to manage registration desks
Delegate Movement & Q&A / Host & Hostess Teams
Airport Transfer Hostesses 
---
We are happy to talk through our services with clients and fit the right hosts and hostesses to your event. We work with multi-lingual models and event hostess staff from VIP hotel, hospitality backgrounds to ensure efficiency and professionalism.
---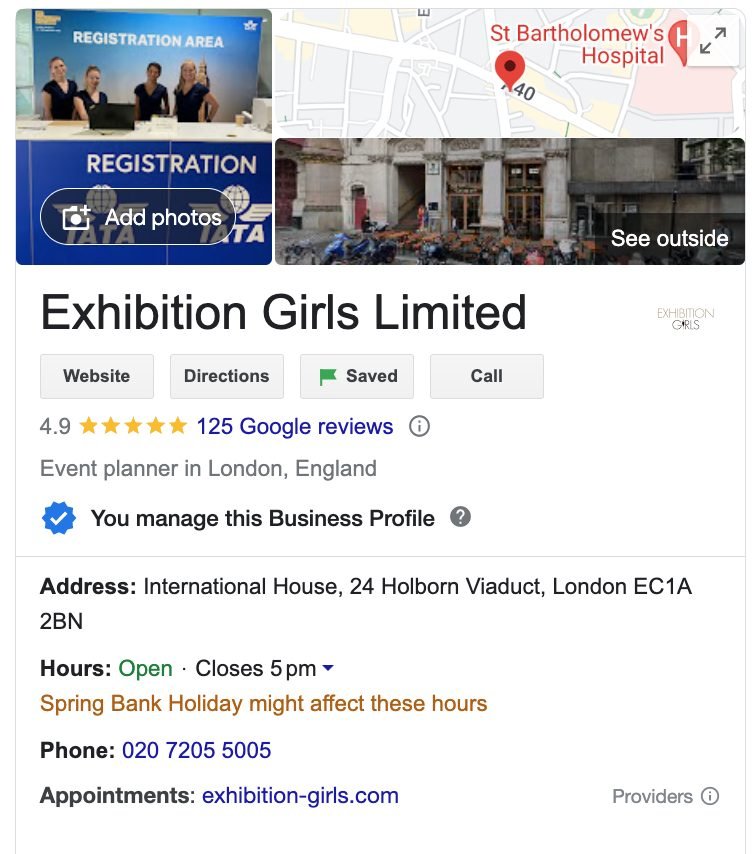 Just wanted to say what an absolute delight and pleasure it has been working with you all and the team.  Seamless and so professional. Thanks to everyone and I look forward to working with you all again very soon.
Inspiring Events, London Conference
"Thanks to all the office team and hostesses, client is over the moon!"
equinox group (ICE ExCel London)
"You were absolutely incredible! Lovely working with you and you certainly made a great impression on my client. Awesome work, well done and credit to the company!"
GEGA Media (Finance Magnates, London)
"Thank you Carolyn for the great service! :) And also a big thanks to Anna and Gizem – they were awesome!"
Koelnmesse (Plant Based Expo, ExCel London)
The girls have been extremely helpful – thank you for your service at this important event
MCI China / Huawei Global Congress/ ICC ExCel London
Thank you your team were fantastic!
Mercedes Benz / 60 minutes with X Launch / Printworks London
Thank you for your services at the event last week. Your staff were a fantastic asset to our work, professional and super capable on the floor interacting with the clients and significantly to our sales.
Jaguar Land Rover, VIP Launch Events
We wanted to thank you and the girls for a great job that you guys have done! The event went really well and everyone in our team was pleased. I hope we will get to work together again in the future
Infosys, London Conference Registration Team
Thank you it was very successful! Your girls & service were professional and impeccable!
Freshworks Global Conferences, London & Worldwide
Thank you ….your team have been incredible and so welcoming and passionate for what they do. I have never seen in my 25 years of events a hostess company working so hard for the success. Amazing people and always with a smile. Thank you
FESPA, Silverstone, United Kingdom